A Belgium student's insight: What have I learned during my practice in Arbona?

WHAT HAVE I LEARNED

Despite studying marketing, the field of digital marketing was still pretty unknown to me so I learned a lot of things during my 4 months at Arbona.

I didn't only learn new things about digital marketing but I have also learned a lot about the people and the culture in an international working environment.


PROFESSIONAL COMPETENCES

The things I have learned about digital marketing were:

Benefits of Google AdWords,
Link building,
How to write title and description tags,
How to find keywords,
How the bidding system of AdWords works,
How to work with AdWords: creating campaigns and ad groups.

Thanks to the learning platform "Google Partners" I could learn a lot about how Google AdWords functions. I have found it very interesting because I use the Google search engine almost every day without actually knowing what happens on the "backstage".

Besides, it was a very positive thing that I could put the theory directly into practice thanks to an inactive account that Arbona gave me in order to test everything that I have learned from the digital platform.

Link building was also very new to me - I have never heard about it before. It was very interesting to learn how to build links and the whole process that comes with it. Link building is not as easy as it seems and it demands a lot of patience.


PERSONAL ASPECTS

I also had the chance to learn a lot about the people and the work culture in Arbona.

The most important thing that I learned is how to integrate myself in an international environment by understanding the culture, the way of behaving, communication, the work culture and, of course, the jokes. :)

It was very interesting to discover Arbona's work culture. The employees seem very happy and are always laughing when they can. I didn't feel a lot of pressure and there is a good balance between work and entertainment, which is important to keep employees motivated.

The CEO, Dario, has an uncommon style of leadership in comparison with CEOs and leaders in Belgium. He doesn't use pressure and knows how to motivate the employees by just staying himself.

I feel that the employees respect and appreciate him which make his style of leadership an example to me.


OVERALL PRACTICE
At the beginning, I was a little bit afraid that this internship would be mainly based on learning and theory, but then I started to receive tasks after few days of e-learning.
I had the chance to work on few projects during my
4 months in Arbona
. Some projects were more educational than others.
The most educational tasks were the tasks directly related to SEO like link building, writing description and title tags, finding keywords, and so on. These were also the most challenging tasks for me.
The tasks that I received at Arbona were very diverse and it was a great thing to be confronted with new challenges every time while getting new tasks.
I have also appreciated very much that Arbona could recognize and use my strength for translation tasks. It felt great to be able to help for their new app project.
The only minus is that my tasks were limited due to the language barrier. I hope that Arbona will have more English projects in the future for their international trainees.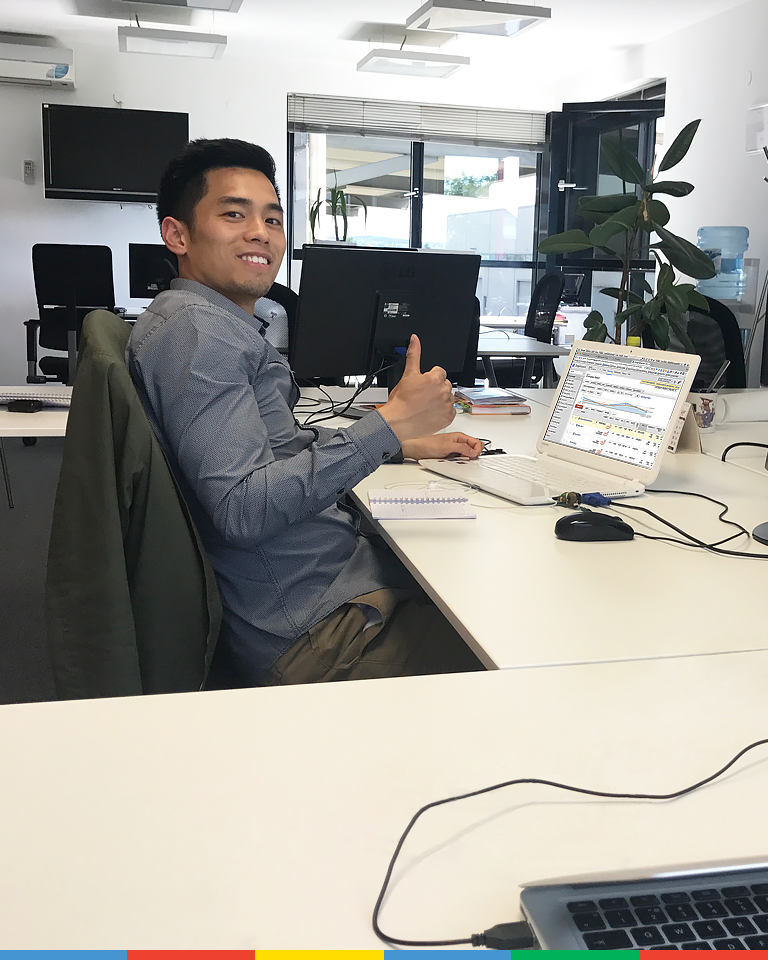 Blog meni